We're proud to be back serving our community for dine-in service and to go after months of quarantine.
We remain committed to ensuring a healthy environment for our guests and team. With strengthened sanitizing measures, safety practices that exceed GA, SC, AL, LA and CDC standards, social distancing, single-use menus and / or sanitized plastic-sleeved menus and more. We will continue to be proactive and appreciate your support. Read more on what we're doing below.
We're Open: California Dreaming, Carolina Roadhouse, Chophouse '47, Chophouse New Orleans, Gulfstream Cafe, Joey D's Oak Room, and New York Prime.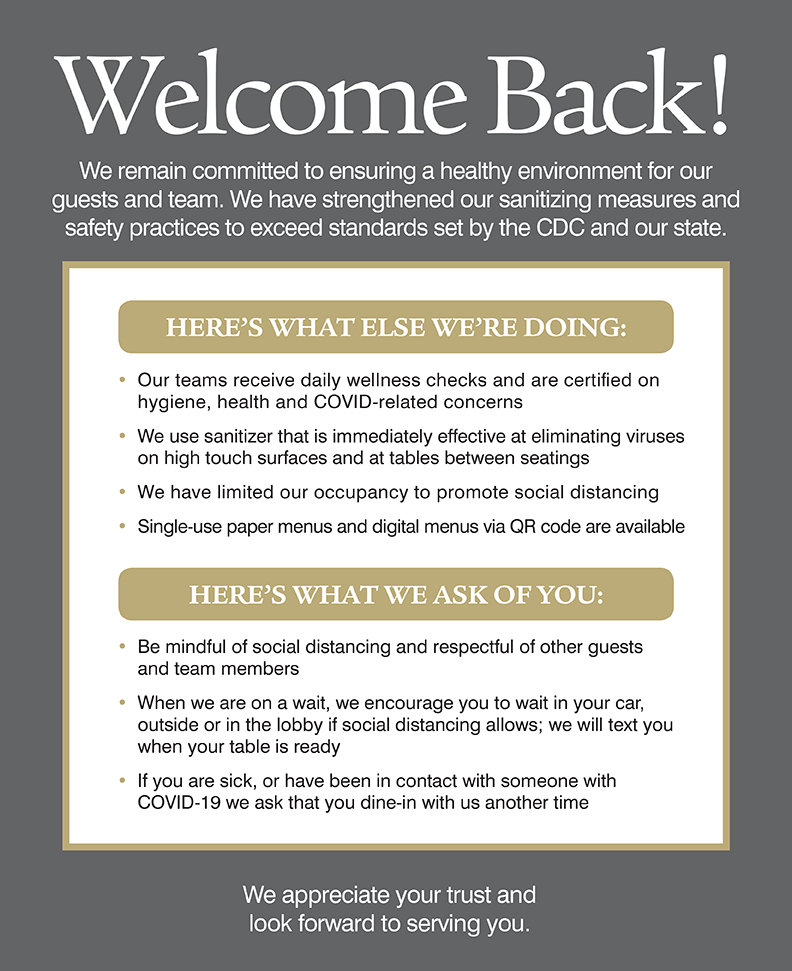 Return to News