CNBC, 7/2018
Travelers are picking their vacations with their appetite.
Myrtle Beach, SC | Carolina Roadhouse's "BBQ"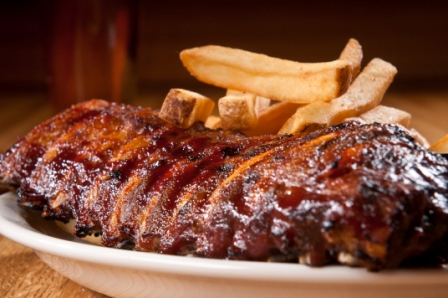 A two-hour drive from Charleston, South Carolina, the town of Myrtle Beach is a seaside resort town known for great beaches, recreation sports like golf and an excellent food scene. Visitors can find an array of seafood restaurants with just-caught fish and fresh-shucked oysters. Seek out raw bars, barbecue joints (like Carolina Roadhouse with its famous "fall-off-the-bone" ribs), pancake houses and casual spots.
Return to News