SPG Weekend Channel, 9/2017
No trip to the South is complete without experiencing the food. Local favorites might change from one region to the next but all Southern food has one thing in common: It's delicious! Explore these eight dishes for a true taste of the Carolinas.
Myrtle Beach, SC | Carolina Roadhouse's "Killer Dog"
A hot dog and chili fries go together like sand and surf. Carolina Roadhouse serves up a foot-long
kosher hot dog that tastes like it just came off the backyard grill. Order a side of fries topped
with chili, cheese and onions to share.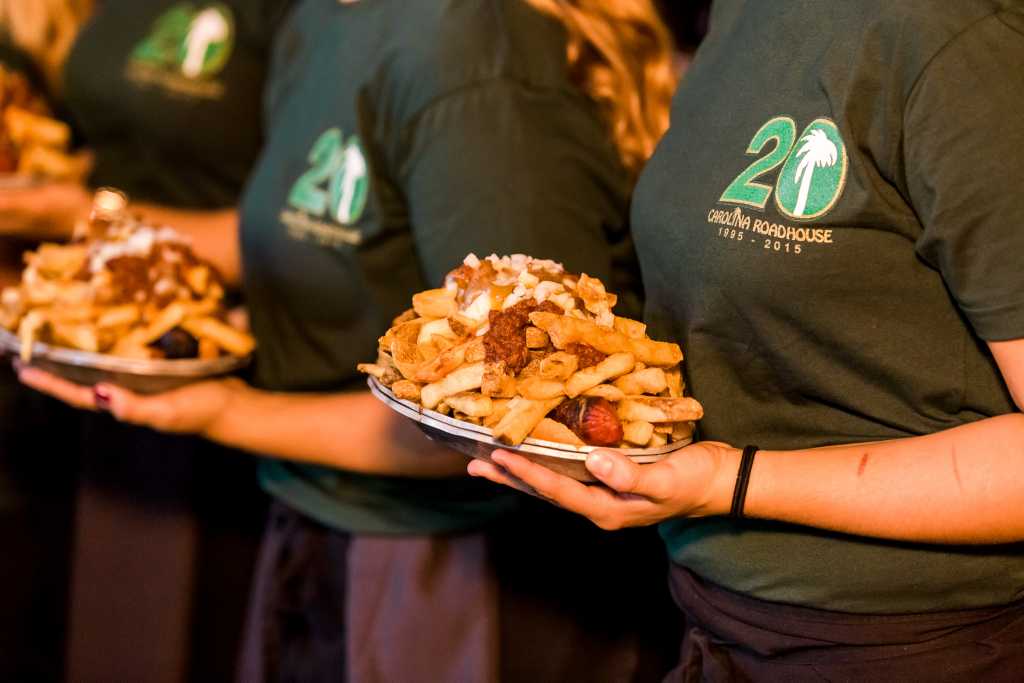 Return to News